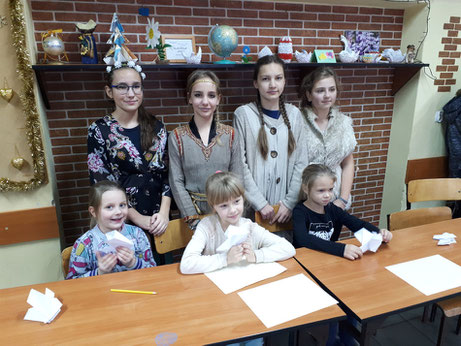 Nasza szkoła przystąpiła do realizacji zadań w projekcie Zdolni z Czechowic -Dziedzic.
19 grudnia 2017r, uczennice z klasy 7 przeprowadziły, przygotowane w swoich zespołach projektowych, zajęcia dotyczące piśmiennictwa i historii powstania papieru. Zajęcia skierowane były do uczniów z zespołu projektowego klasy 1A Szkoły Podstawowej nr 5.

Uczennice omówiły kolejne etapy rozwoju piśmiennictwa pokazały, młodszym koleżankom i kolegom, jak to wyglądało od prehistorii do czasu wynalezienia papieru w Chinach. Wszystko to poparte było praktycznymi działaniami pierwszaków.
                                                                            Opiekunowie projektu:
                                                                            Mariola Paluszek
                                                                            Ewa Gola - Okruta